Welcome to Tiger Gym
Tiger Gym is designed to be a community gym where everyone is welcome. All members have 24 hour unlimited access and it is conveniently located in Mt. Pleasant, NC near the Dominos and Family Dollar. Our friendly community-based local gym offers strength training, cardio, personal training, and reduced rates for students and senior citizens. From the power lifter, bodybuilder, or beginner everyone is welcome to train here. It is also a facility where student athletes from all sports, as well as students not participating in organized sports who just want to improve their overall fitness, can supplement their strength and conditioning training, without any limitations or concerns about hours of availability. At Tiger Gym we strive to create an environment where everyone is comfortable with not only the equipment and facility but also with the other members.
Weight Training
For anyone who desires a healthy lifestyle and is seeking to get into shape, build strength, or lose weight and improve their overall health and wellbeing, some form of strength training is essential. Maintaining a strength training program will help you achieve those goals faster and make them easier to maintain. It does not require hours and hours of lifting weights but a basic knowledge of certain exercises and a goal of what you want to accomplish. We can assist you with designing a basic program combining a series of different exercises to help you achieve those goals. In order to get in shape, lose a few pounds, or whatever your goals may be, there is no "magic pill" or solution, and it is not a coveted secret. It requires a dedicated physical fitness program consisting of cardio and strength training and a sensible diet. We can help you achieve those goals. "The harder you train in January the better you look in June".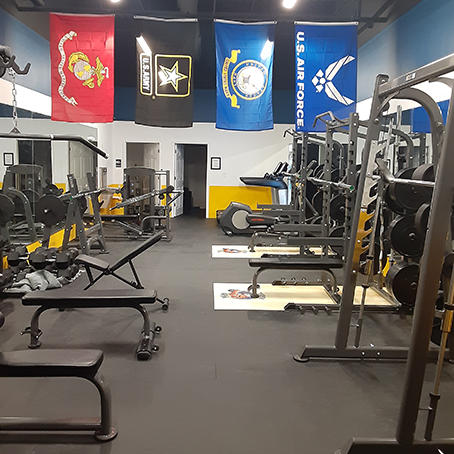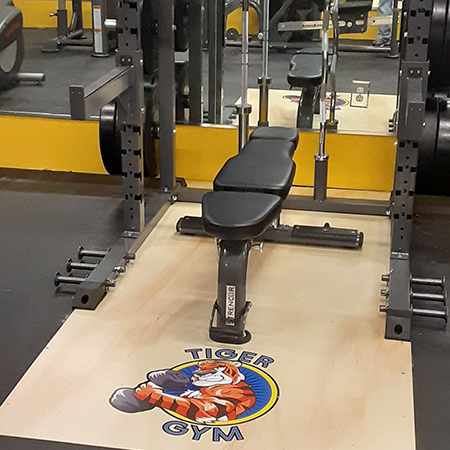 Student Athlete Training
The gym is equipped with two half racks where several strength training exercises designed for the athlete can be performed. There are also two platforms equipped with bumper plates where dead lifts and power cleans and similar exercises can be performed. While training at their school should be their main focus, Tiger Gym gives them a convenient location where they can train without limitations or concerns about hours of availability. Strength training is not only important in sports like football and wrestling, it gives the athlete a competitive edge in all sports, improves their confidence, and makes them more resistant to injury and promotes faster recovery if an injury does occur. To compete one needs to be strong and in good physical shape, to excel and dominate they need to be physically stronger than their opponent. Attitude and effort while essential, will only take you so far, there is a reason "Rudy" only got one snap.